Regular price
$0.00 USD
Sale price
$45.00 USD
Unit price
per
Special Promotion
Sold out
This traditional Lao style double bed bungalow offers guests a unique, authentic experience. With an included breakfast and adjustable air conditioning, it's perfect for your stay in the tropics. The mattress and pillows are ergonomically designed for maximum comfort. Enjoy a restful night in this inviting bungalow.
Beautiful wooden bungalow in a traditional lao style with amazing view to the karst mountain and your veggie garden at your door step.
But most important is your health that we care about. For this reason we equipt all our rooms with GEL-FIBER PILLOW, so you can sleep like a "baby" :).
What is a Gel Pillow?
Gel pillows aim to reduce heat retention using gel, either in the form of gel infusions, gel beads, gel pods, or laminated gel layers. The gel works by absorbing heat and transferring it away from your body to prevent the pillow from heating up.
The obvious advantage of a gel pillow is that it keeps you cool, especially as compared to a traditional memory foam pillow. 
Cooling:

 

Gel pillows draw heat away from the sleeper to prevent heating the surface of the pillow.
Support:

 

In some cases, gel infusions enhance the pillow's ability to form a supportive cradle.
Moldability:

 

Many gel pillows are made of poly fiber or shredded memory foam, both of which allow users to scrunch them into shape.
Hypoallergenic:

 

Gel pillows are almost always made with memory foam or microfiber, both of which are resistant to dust mites and other allergens.
Who is Best Suited to a Gel Pillow?
Gel pillows are favored by people who live in warmer climates or those who tend to overheat while sleeping. They also offer some advantages for other sleeper types.
Hot Sleepers:

 

The primary aim of gel pillows is to provide a cooler sleep surface. Not every gel pillow sleeps as cool as advertised. It's advisable for hot sleepers to do their research and take advantage of a pillow's sleep trial before committing to a purchase.
Side Sleepers:

 

Gel pillows most frequently have one-piece memory foam, shredded memory foam, or down alternative fills. All of these constructions lend themselves well to the needs of side sleepers, as they have a higher loft and cushioning materials that reduce pressure build-up on the ears.
Sleepers Who Have Neck Pain:

 

Cervical memory foam pillows have a wavy shape that's designed to accommodate the curve of the neck and reduce neck pain. For neck pain sufferers who sleep hot, there is a wide selection of cervical gel pillows on the market.
Pregnant Women:

 

The cooling effects of a gel pillow may help pregnant women or those going through menopause. Moreover, pregnant women in their second and third trimester are advised to sleep on their side, and many gel pillows are suited to side sleepers. Some women may choose to tuck an additional gel pillow between the legs.
Enjoy the traditional Lao style of the Bungalow No.1 Double Bed with breakfast. Relax in a peaceful garden surrounded by the beauty of nature, and start your day with a hearty breakfast. Experience a unique and authentic stay in the heart of Vang Vieng.
Share
View full details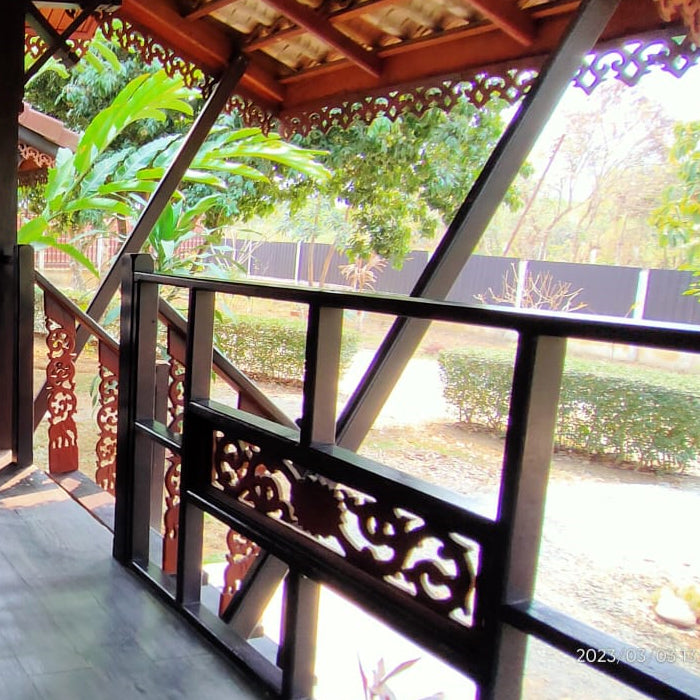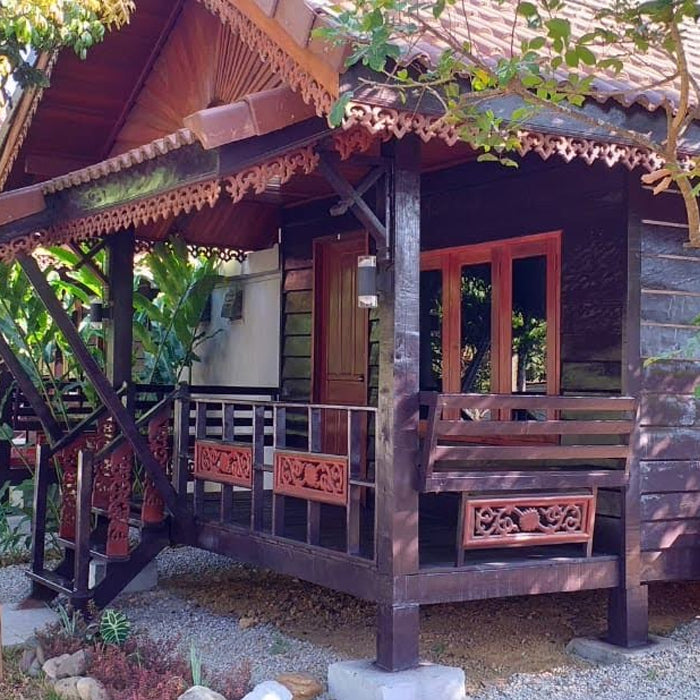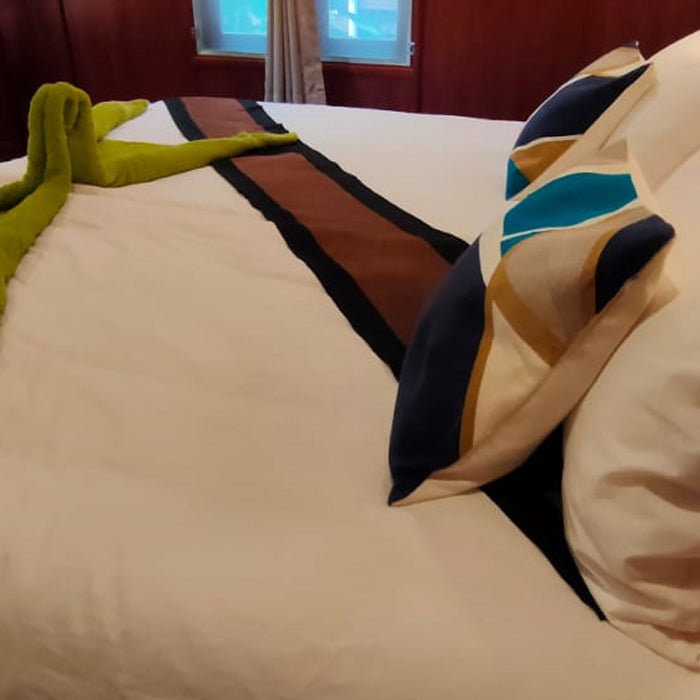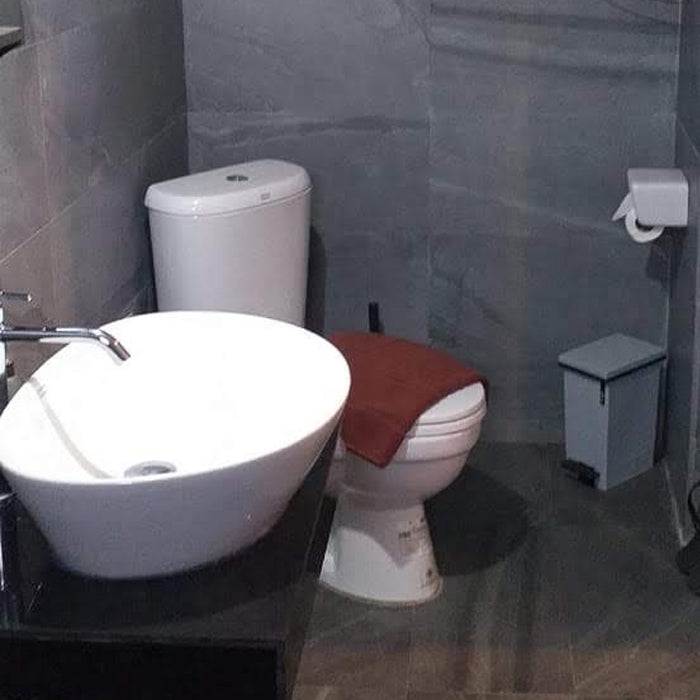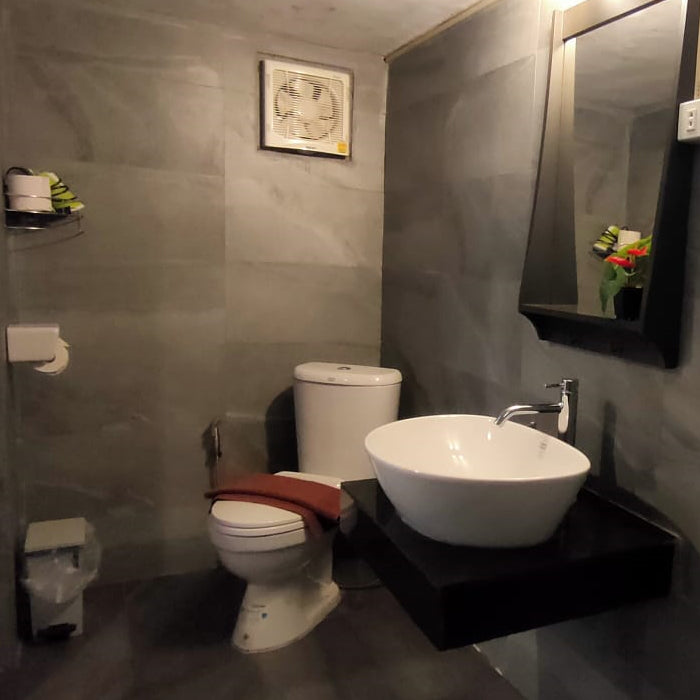 Besser geht einfach nicht
Was soll man dazu sagen? Besser geht es wirklich nicht. Angefangen bei der herzlichen Begrüßung bis über den absolut perfekten Service, die sauberen großen bequemen Zimmer, der super gepflegte Garten, der Pool, das Frühstück, die Lage der Anlage, die Aussicht, das Lagerfeuer bis hin zum Abschied, es war alles nur perfekt. Selten so viel Herzlichkeit erfahren wie hier. Ich kann nur jedem empfehlen hier mal vorbeizukommen und die Seele baumeln zu lassen. Mega toll ist auch der Gedanke der Nachhaltigkeit der Betreiber. Weg von Plastik, eigener Anbau von Obst und Gemüse, eigene Biogasanlage zur Stromerzeugung, besser geht es wirklich nicht. Egal was man benötigt Sysay und sein Team machen es möglich. Ich werde definitiv wiederkommen. Weiter so und bis in kürze. Danke für alles.
Perfect location for a workshop
Best experience ever I made in Laos! It started when I booked the accomodation from Germany. Sysay speaks fluently Lao, Thai, Englisch and German. All steps were easy going. After arrival with my 10 students and my assistant we had an absolutely pleasant stay. Sysay and his team made every wish come true. The meals were delicious and the garden provided us with organic food. During night it was a fantastic calm place to enjoy with the mountain view and exotic plants.
Thanks and see you soon!!
A Quiet Nice Friendly Place
We had a great stay at the Food Garden experience. It's pet friendly and the owner is very accommodating. The rooms are simple and comfortable. The place is quiet and peaceful with many trees and plants around. It is highly recommended.
Beautiful quiet Place with a great owner
What a nice place!
We originally stayed 5 nights at the Food Garden Experience and even extended it by 2 nights. The accommodation is far away from the hustle and bustle and therefore an ideal place to relax! The pool is perfect for cooling off on hot days. The bungalows are simple and the beds are very comfortable. The owner Sysay is so lovely. He organized tours, scooters and helped us with any questions. We would stay here again anytime.
A little tip: rent a scooter! This makes you more flexible.
Thank you für having us <3