Regular price
$0.00 USD
Sale price
$45.00 USD
Unit price
per
Special Promotion
Sold out
Beautiful wooden bungalow in a traditional lao style with amazing view to the karst mountain and your veggie garden at your door step.
But most important is your health that we care about. For this reason we equipt all our rooms with GEL-FIBER PILLOW, so you can sleep like a "baby" :).
What is a Gel-Fiber Pillow?
Gel pillows aim to reduce heat retention using gel, either in the form of gel infusions, gel beads, gel pods, or laminated gel layers. The gel works by absorbing heat and transferring it away from your body to prevent the pillow from heating up.
The obvious advantage of a gel pillow is that it keeps you cool, especially as compared to a traditional memory foam pillow. 
Cooling:

 

Gel pillows draw heat away from the sleeper to prevent heating the surface of the pillow.
Support:

 

In some cases, gel infusions enhance the pillow's ability to form a supportive cradle.
Moldability:

 

Many gel pillows are made of poly fiber or shredded memory foam, both of which allow users to scrunch them into shape.
Hypoallergenic:

 

Gel pillows are almost always made with memory foam or microfiber, both of which are resistant to dust mites and other allergens.
Who is Best Suited to a Gel-Fiber Pillow?
Gel pillows are favored by people who live in warmer climates or those who tend to overheat while sleeping. They also offer some advantages for other sleeper types.
Hot Sleepers:

 

The primary aim of gel pillows is to provide a cooler sleep surface. Not every gel pillow sleeps as cool as advertised. It's advisable for hot sleepers to do their research and take advantage of a pillow's sleep trial before committing to a purchase.
Side Sleepers:

 

Gel pillows most frequently have one-piece memory foam, shredded memory foam, or down alternative fills. All of these constructions lend themselves well to the needs of side sleepers, as they have a higher loft and cushioning materials that reduce pressure build-up on the ears.
Sleepers Who Have Neck Pain:

 

Cervical memory foam pillows have a wavy shape that's designed to accommodate the curve of the neck and reduce neck pain. For neck pain sufferers who sleep hot, there is a wide selection of cervical gel pillows on the market.
Pregnant Women:

 

The cooling effects of a gel pillow may help pregnant women or those going through menopause. Moreover, pregnant women in their second and third trimester are advised to sleep on their side, and many gel pillows are suited to side sleepers. Some women may choose to tuck an additional gel pillow between the legs.
Share
View full details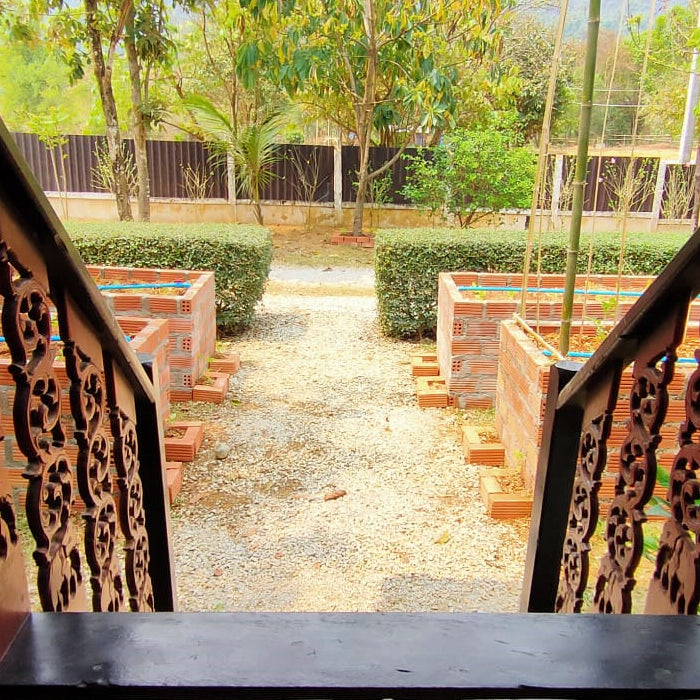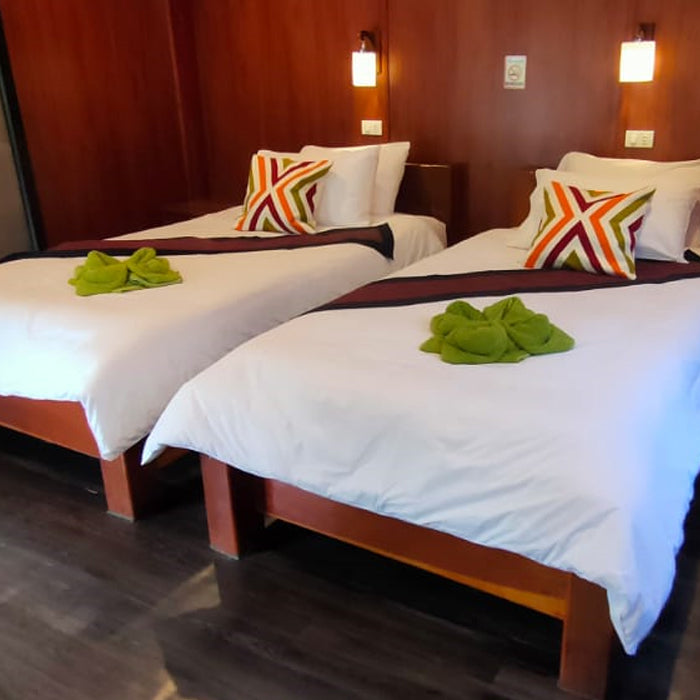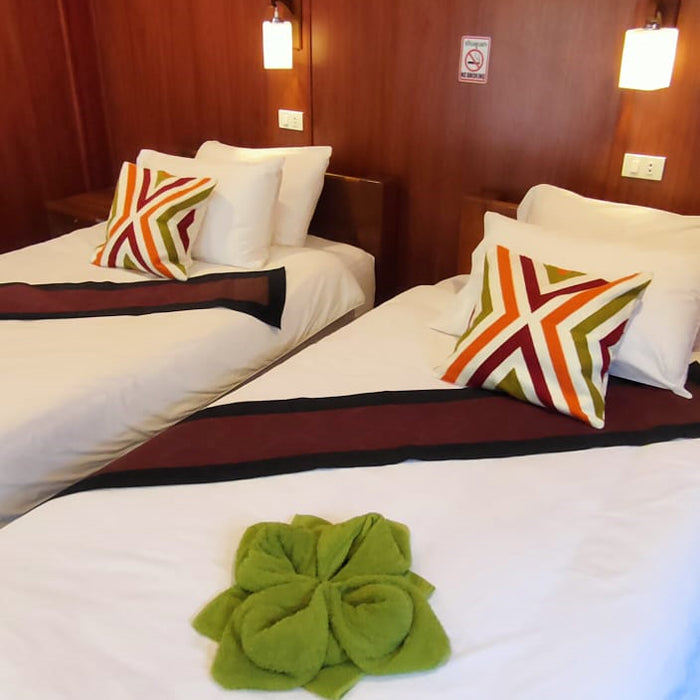 I stayed here for 4 nights and my experience was amazing. If you are looking a place outside of the city but still close to the city (about 8 minutes by motorbike). This is the place for you. The vibe is very chill and cozy. The hospitality of the owner and workers are very satisfactory, and the place is clean and safe. They also have a special pillow for a good sleep. The food is good and cheap. The swimming pool is clean and refreshing, and they have a bonfire too which me and friends enjoyed. Overall, I am more than satisfied. I would go back here again when I'm in Vang Vieng.
Sweden in Laos
I loved this place! It was the last stay on my 4 month journey in Asia and I couldn't wish for a better stay. The vibe here is simply just so good, it gives you space for relaxing, feel connected to the nature and just have a good good vibe whit friends and family. If you come here take the time and take to the owner, he is an amazing and intelligent guy! Thank you for the hospitality, I wish to come back some day!